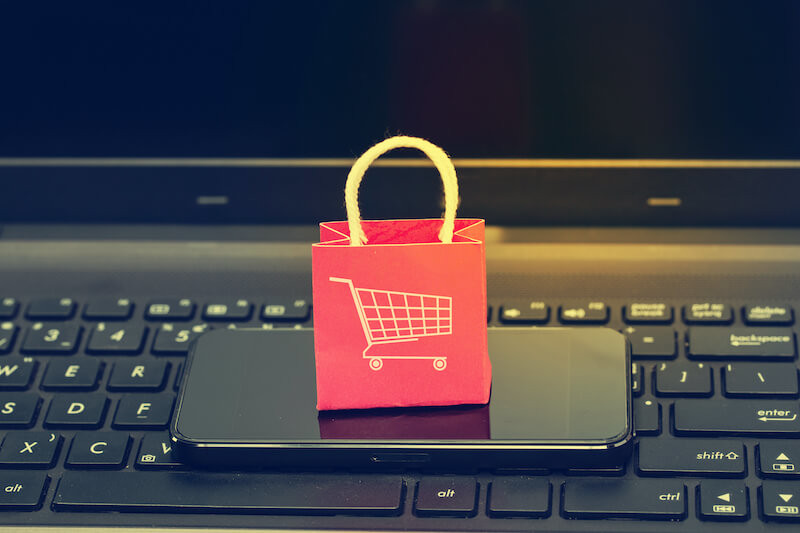 1. Offline Ecommerce
Ecommerce is a booming industry and rapidly catching up with traditional retail sales but there is also a growing trend for taking ecommerce stores offline. Pop-ups shops, interactive ecommerce kiosks and conventional store models are bringing our favourite online retailers onto the high street.
2. Subscription-Based Business Models
Disposable incomes are higher for consumers in their twenties than twenty years ago, but their overall wealth is lower, meaning this age group are making far less big one-off purchases.
The ease of a monthly automated direct debit and the excitement of a monthly product or service is enticing for many consumers. Millennials are assigning greater importance to personal experiences and emotion or 'experience-first' rather than 'material purchases' such as cars or homes. Product subscription boxes that provide 'experience-first' are becoming quirky, fun and give an addictive buzz of excitement each month when a package arrives at work or at home. Many subscription-based companies succeed through doing the hard work and saving the customer time from weekly food boxes to personal shoppers.
3. Social Selling
If you have an ecommerce site, it's worth to connect your sales to your social media account. When buyers scrolling through their social media feeds have to leave the page to buy your product you sell, this is called friction. The more friction, the less likely the conversion to a sale. This is one of the reasons that poorly designed websites have low conversion rates.
Removing the friction from the buying process by allowing users to click on your product straight from their social media feed, and then pay instantly through a mobile payment service, means your buying process is reduced to the shortest amount of time possible. Impulse buys should be as easy as two or three clicks.
4. Integrated Mobile Payments
This is set to continue to rise as the number of payment methods increase, functionality becoming easier and the increase in the number of devices that allow to pay for products online in an instant.
Technology innovations such as smart homes, contactless cards, wearable devices and augmented reality will drive cashless transactions in the future, making it easier for consumers to buy from their favourite ecommerce sites.
5. Conversion Rate Optimisation
Conversion rate optimisation or CRO, is the process of enhancing your website and content to boost conversions. A high conversion rate means your website is well-designed, formatted effectively and appealing to your target audience.
The process of optimising for conversions allows to boost the number of leads, increase revenue, lower acquisition costs, obtain greater value from your current leads, customers and growth.
As a business, you want your website to be designed in a way that converts website visitors into paying customers. With an increased potential throughout these areas of your website, you must optimise each location to allow for conversions.
How Websites Benefit From CRO
Here are four areas of your website that can benefit from conversion rate optimisation:
Homepage
Homepages are prime candidates for CRO. In addition to making a first impression on visitors, the homepage is also an opportunity to retain those visitors and guide them further into your website.
You can do this by emphasising links to product information, offering a free sign-up button or even incorporating a chatbot that prompts questions from visitors at any point during their browsing experience.
Pricing Page
A website's pricing page can be the make-or-break point for many website visitors. CRO can help a pricing page convert visitors into customers by modifying the pricing intervals, such as price-per-year or price-per-month, describing the product features associated with each price, and including a phone number for visitors to call for a price quote.
Blog
A blog is a substantial conversion opportunity for a website. In addition to publishing thoughtful and helpful content about your business, a blog can use CRO to convert readers into customers. This process often includes adding calls to action (CTA) throughout an article or inviting readers to learn more about a topic by submitting their email address in exchange for an e-book or reports.
Landing Pages
Landing pages are designed for people to take an action. An event landing page, for example, can be optimised with a video of last year's event to encourage visitors to register this year. If a landing page is being used to share a free resource with visitors, it can be optimised with preview content from that resource to encourage visitors to download it.
6. How Will AI Influence Ecommerce?
With the current status of the online marketplace, ecommerce has become more popular and competitive. For a business to succeed, it requires to be agile and intelligent. This can be achieved through:
Smart Technology
The Internet of Things (IoT) is much more than a collection of computers and laptops connected together. Just like a smart phone, many other objects are connected to our internet, from printers to smartwatches, everything can be interconnected to make life easier.
Chatbots
When online shopping, by using a "chat now" function, you will be probably be talking to a bot programmed to answer any questions you may have. With new chatbots on the market, the chatting experience is becoming more personalised, branded, and intelligent.
Ecommerce shops can offer 24/7 customer support to visitors, quickly collect valuable data, track behaviour, and reach seamless brand continuity, all through AI's machine learning and advancement. With an effective, automated chatbot, ecommerce sites and businesses can further conversion rates by tailoring the online experience for the consumer.
Customer Relationship Management
The latest AI programmes will consume incoming data and produce important information about who is likely to buy from you, what they're going to buy and what you can do to effectively engage with them to maximise the conversion of visitors to customers.
AI will allow focus on quality and directing more relevant advertising to the right visitors at the right time, making things easier for you and improve the overall experience of the customer too.
Inventory Management
AI technology allows businesses to obtain important information about factors driving demand and predictive analysis for what future demands are likely to come into the market. Based on how machine learning works, the longer you use AI, the smarter it will become for your business as it learns more about your company, customers, and visitors. With recent advances in AI, businesses will accurately predict both current and future inventory needs for their business.
Image Classification
Most customers have experienced discovering a personally appealing product online, but not being able to identify the vendor or the marketed name of the item. With its ability to classify, interpret and understand images, AI is making it convenient for customers to track down the provenance of items, discovered by chance online.
Conclusion
DevStack has extensive experience in creating engaging and successful ecommerce websites. We offer a bespoke service that differentiates us from other organisations in our field. We'd love to work with you to help meet the needs of your business.